How People Read Websites
Today's digital marketing tip, is proudly brought to you by the letter "F".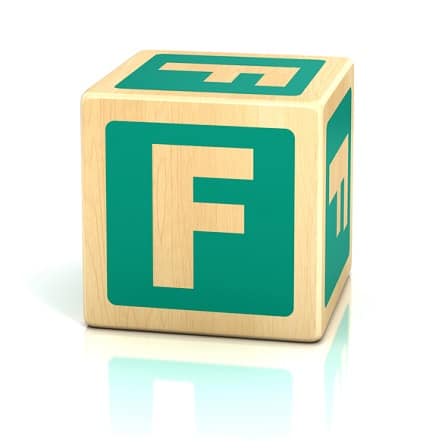 That's because according to eye tracking research, this is how people view websites – in an "F" shaped pattern.
What the "F"?!
Reading on a screen is a completely different experience to reading on a page. It seems we *don't* read everything on the web page in front of us (devastating news for me as a copywriter!) – or at least, not at first.
Instead, this is how people view websites: we scan.
Our eyes flick over the screen in an "F" shape: we start at the top, scanning the headline, navigation menus, the first sentence.
Then our eyes scroll down the left of the screen, stopping at any items of interest, before scrolling down again.
It is only if we are hooked by what we have seen in the "F" pattern, that we will actually read the content of the web page properly.
Writing Copy Based on How People View Websites
For the best chance of captivating the visitors to your website (the first step in getting them to do business with you), try the following when writing web content:
Keep paragraphs short and sweet;
Break text up with headings;
Use bullet points;
Insert images – they not only please the eye, but also help tell the story (a picture is worth a thousand words and all that);
Include links where relevant (not only is the eye drawn to the highlighted text, it can be good for your SEO).
If you are struggling to write compelling web copy for your website, Front Page SEO is here to help. Contact us today about your next web content project.