Voice Search and SEO
If you are a Star Trek fan like Front Page Founder Janet is, the future is now.
Remember how Captain Kirk and the rest of the crew could ask the computer absolutely anything? While not everybody today has Amazon's Alexa or Google Home, most of us have a mobile phone, a magical device which allows us to access information in just seconds.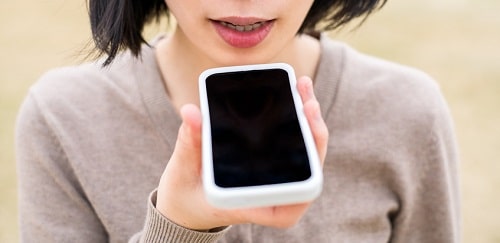 And the easiest, most convenient way to do that is by speaking, rather than typing, our question/s:
We don't need to stop and watch where we are going;
We don't need to get our glasses out to peer at a tiny screen; and
It takes a fraction of the time!
No wonder the use of voice search is exploding! In 2016, 20% of mobile queries used voice search; with experts predicting that voice search will account for half of ALL searches in 2020.
So how does that impact the way that search engine optimisation is done?
It's all about remembering that how we search when we are using our fingertips or thumbs, is very different to how we speak.
The Difference between Finger and Voice Search
If we are at work and organising a special meeting or event, we might type "office catering Brisbane", to source what we need.
But if we are using voice search, we are more likely to say, "Hey Google / Siri / Alexa, is there office catering near me?"
Google is pretty smart (and getting cleverer all the time). So when it comes to voice search, Google can take the following speech:
"Mum is coming to stay, I need to find a hotel for her",
and return results like:
"hotels [your suburb]".
Interestingly, you don't have to deliberately target "hotels near me" as a keyword, because in most cases, Google knows where you are (scary but true) and will provide results based on that.
The Importance of Local Search
What this demonstrates is that optimising for local search is more important than ever.
And the best way to up your game in local search, is to claim your Google My Business listing (if you haven't already).
You should also make sure you mention your location on your website, to help Google (and the other search engines) understand exactly where your business is.
It's still early days for voice search, but the good news for website owners is that it doesn't have to greatly change the way you approach your search engine optimisation.
At the end of the day, one of the keys to getting your website on the front page of Google is to make sure that it is compiled of helpful, quality content that answers people's questions in a simple and understandable way.
Or if you really want to give your SEO a boost, you could always get in touch to book one of our affordable SEO packages.
(Go on, you know you want to!)