How to Get on the Front Page of Google
---
How to Get on the Front Page of Google
Wouldn't it be wonderful if somebody wrote a manual on "How to Get on the Front Page of Google"?
There are a couple of reasons why it isn't as simple as that.
First of all, nobody but Google REALLY knows the secrets! Even the best in the business are only making educated guesses about what will work.
Secondly, with Google constantly updating its algorithm, any manual would be out of date before it was completed – let alone printed!
If you've ever wondered how to get on the front page of Google, that's what SEO is all about.
A lot of people are fearful of Search Engine Optimisation. "Search Engine Optimisation" is a bit of a mouthful – and it sounds pretty big and scary. No wonder if is usually shortened to "SEO"!
If you have a business website, you may not know quite what SEO means, but you've probably heard that you "should" be doing it.
So, not really knowing what it is or how to do it, you may decide to pay big bucks to an agency to "take care" of it for you.
Trouble is, if you don't have a basic understanding of how SEO works, then you won't know what you are getting for your money. It can all seem a bit like magic, and unfortunately there are a lot of charlatans in the SEO business.
At Front Page SEO, we're on a mission to prove that SEO doesn't have to be a dirty word, by educating and empowering business owners so that they know exactly what they're getting when they pay for SEO services.
So today we are going to explain the three legs needed to prop up your website in the search engines (just like a stool).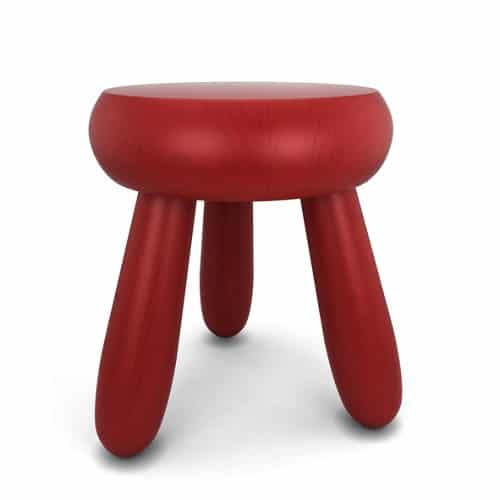 To Get on the Front Page of Google you need the Right Foundations
If you want your website to get on the front page of Google, then the three foundations are:
Keyword Research – Finding the search terms that people are most likely to use when looking for information about your business, your products, your services;
Onsite optimisation – Things that can be done ON your website to attract Google's attention;
Offsite optimisation – Strategies that take place OFF your website.
Let's take a closer look at each of these three elements.
1 – Keyword Research
Finding the search terms or "keywords" that people are likely to use when searching online for your business, your products or your services might sound straight forward. You could just ask them, right?
While this is a great starting point, it is a LOT more involved than that! An SEO specialist knows the techniques and has the right tools to allow them to dig deep to find the rare gems – the keywords that are being searched for the most, but with the least amount of competition – so that you can get the biggest bang for your SEO buck!
2 – Onsite Optimisation
There are a number of things that can be done on your site, to improve the chances of your website ranking on the front page of Google search results.
The first of these is to improve the user experience – for example, by making sure that the site loads quickly, and is easy to read and use on a mobile device (which is how most searches are performed these days).
Then it's time to make sure that your site has been properly optimised – you'll find some tips in this article "Is your website SEO friendly". Unfortunately we've come across many website builders and website owners, adamant that their site has been optimised, but upon closer investigation it hasn't been properly configured.
Once you know what keywords to target, it's important to include these in your website content. From the page title to the description in your images, it can all be made to work harder! Ideally, you should use a copywriter with experience in writing optimised web content, otherwise you are missing the opportunity to harness your keywords in meaningful ways. But don't make the mistake of repeating them over and over, as there is definitely such a thing as "over-optimising" which is just plain annoying for your user, and frowned on by Google.
3 – Offsite Optimisation
Doing well in search engine results also relies on what's happening off your site – in a nutshell, how many websites are linking back to yours? These are commonly called "backlinks".
Google is a bit of a popularity contests – the more websites it sees linking back to yours, the more important it thinks your website must be!
The type of websites linking to yours is also becoming increasingly important. It's not just about quantity – it's about the quality of these other sites. Not all backlinks are equal! Are they relevant to your business? Are they spammy? How credible and authoritative are they? What is their Domain Authority?
Harking back to our stool analogy – you might have one or even two of these foundations in place and still not rank for relevant keywords. Putting all the focus on just one of the three is not enough; they have to be in balance.
Over the past few years, we've been privileged to work with dozens of businesses to help improve their standing in Google, and have seen some great results. You'll find some SEO case studies here, or feel free to check out what our clients have said about their experiences working with us.
If you want a steady stream of clicks and clients, the secret is to get on the front page of Google – and at Front Page SEO, that's our specialty. Get in touch for your free SEO Snapshot (review) today, to find out how your site is currently performing – and how it could be improved!