Is SEO Copywriting Dead?
Back in 2017, we wrote about the value of an SEO copywriter – so it might seem a bit strange that we are now wondering: Is SEO copywriting dead?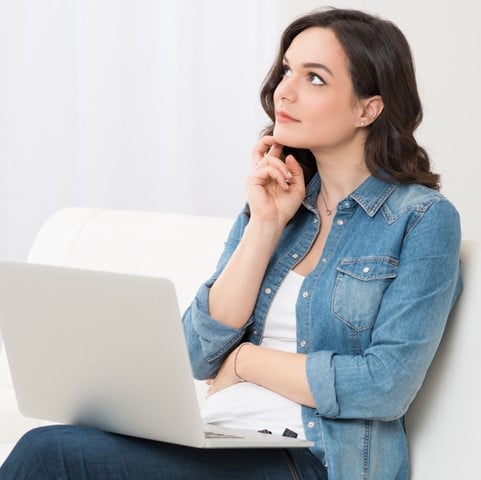 The crux of that 2017 blog post was that all web content writers are not equal.
Any professional copywriter should be able to produce text that:
hooks the reader from the very first sentence;
is easy to understand;
is interesting / informative / entertaining;
is clear and concise; and
persuades.
When it comes to web content however, an extra skill set can make all the difference: SEO copywriting – the knowledge and ability to write in a way that attracts the attention of Google and other search engines.
Using a copywriter without SEO knowledge is expensive – very expensive – and I'm not talking about their fee. Without optimised web content, business owners are missing out on a tremendous opportunity to boost their brand recognition AND revenue.
Why then would we ask the question: is SEO copywriting dead? Clearly, it's not!
The Future of SEO Copywriting
The worldwide web is still relatively new, although it has taken great strides since our Founder Janet hooked up her first computer to the internet, 20 years ago.
With the advent of the web, came the need for web content, which led to the development of SEO.
When Front Page Founder Janet started working as an SEO copywriter at the end of 2012, it was a very different playing field. Not many business owners knew about SEO, let alone actively made it part of their marketing strategy. Ah, the glory days – less competition meant it was a lot easier to achieve front page rankings for our clients!
Clearly, SEO copywriting isn't dead – it has become mandatory.
The day is coming when you won't hear the term SEO copywriting anymore, simply because it will be part and parcel of every web content writer's skillset.
In the meantime however, it's worth making sure your web content is written by a professional with SEO knowledge and experience, to give you the edge over your slower-to-catch-on competitors.
And yes, we can help you with that 😉 .
Ph: 0421 757 424
Email: admin@frontpageseo.com.au