The Value of an SEO Copywriter
---
The Value of an SEO Copywriter
What is the value of an SEO copywriter?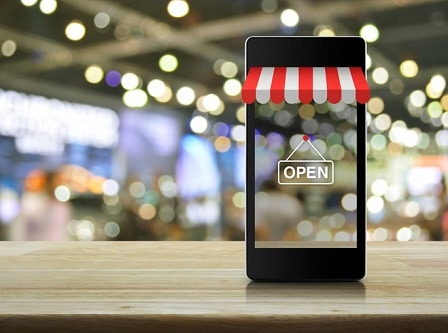 After all, what's wrong with writing your web content yourself? In some ways, this does make sense – nobody knows your business, service or product like you do!
Or maybe you realise that you are good at what you do, whether it's digging trenches or lash extensions, but not so much at writing. A lot of people hate writing anything. So you decide to hire a copywriter.
In both cases, you would be doing your business a disservice – and all because you don't understand the value of an SEO copywriter.
Why You Need an SEO Copywriter
Think of your business website as a piece of virtual real estate – after all, it is your 24-hour-a day shopfront.
Let's say you want to start a cafe aimed particularly at the breakfast crowd. You will put a lot of time and effort into choosing your premises – because what's the first rule of real estate? You guessed it – location, location, location.
You'll want to pick somewhere that's handy to a cluster of workplaces like one client we've worked with, Caffe Etto in Fortitude Valley. Somewhere that's highly visible, convenient, and gets lots of foot traffic from people on their way to work or school, the bus or train so they can grab a grazing box or coffee to go.
You're not going to open your cafe set in the middle of an acreage block in the middle of nowhere, or tucked into a dingy old back street and down a lane way, where nobody can find you.
To make your cafe a success, you need to be visible, and have lots of passing traffic.
It's the same with your business website.
A Visible Website with Lots of Traffic
What you need is a visible website, with lots of traffic – and the way to do that is to make sure it ranks well in the search engines.
While any skilled copywriter can write content that people actually read, that is persuasive, includes calls to action and converts, this is not enough when it comes to website content.
Why Hire an SEO Copywriter?
An SEO copywriter can do all this, PLUS knows how to attract the attention of Google – the secrets to making sure your website gets noticed, by the right people, for the right reasons.
Back to our breakfast cafe example. You don't particularly want people searching online for a cocktail bar, to find your website via Google – because that's not what you do!
What you want is for online searchers to come up with your website when they are looking for "takeaway coffee" or "acai bowls" in your local area.
In the end it's your choice. But by choosing an SEO copywriter with a proven track record, you are giving your website – and your business – the very best chance at success.
And that's priceless.
Contact Front Page SEO today about putting your website to work!