Why Does SEO Take So Long?!
---
Why Does SEO Take So Long?!
If you've ever wondered: Why does SEO take so long?! – take heart, you're not alone!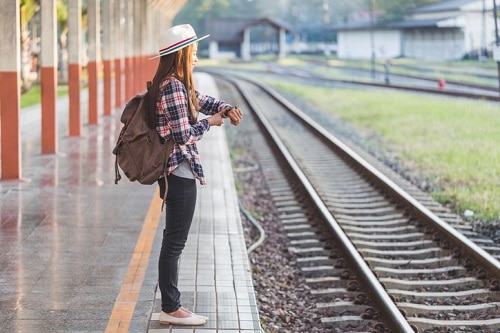 After all, these days we can nuke a meal in the microwave in a couple of minutes; take a photo and see it instantly on our smartphones; and send an email across the globe with a reply pinging back in seconds! As a society, we are used to things happening straight away, so it can seem hard to understand why SEO can be a bit of a slow-burn.
6 Reasons SEO can be Slow
Wonder no more, here are just a few reasons why!
The search engine "spiders" have to find and crawl any new web content before they can index it. It's only once it's been added to their "library" that they can retrieve it, to display to internet users in their search results. You can speed things up a little if it's your own site (through Google Search Console for example), but if you have content on another site, you'll just have to be patient.

And according to one study by Ahrefs, only 5% of newly published pages will make it to the top 10 (or "front page") of Google within a year.

If you have a new website, many SEO specialists have a theory that they are placed in a "sandbox" for the first couple of months, before Google is willing to list them in search engine results. It's not confirmed, but we think the best way around this is to get stuck into building your backlinks quickly – the more pointing back to your newbie site, the more quickly Google will sit up and take notice. This is one of the reasons we offer one-off boost packages, not just monthly arrangements.
How quickly other sites are linking to your site. Some free internet directories, for example, can take months to check your listing and publish it.
Longevity is a ranking factor. As a general rule, the longer your site/content has been around, the more likely it is to rank well in search engine results (the main exception is for more time-critical content eg news or current affairs items).
Your website is not optimised. We have seen many sites that have a healthy Domain Authority and by rights, should be ranking well in search engine results – but they're not. Upon closer investigation, it's because they haven't done the foundation work of researching and optimising their website for any (or the right) keywords.
Even once you are appearing in search engine results, your ranking can bounce around a bit until Google can work out exactly the best place to put your site. I've seen some webpages ranking on the front page of Google within a couple of weeks of being published. They may not stay there though; other times, they start life ranking at #96 but over time they make their way up to page 1.
While SEO is a long term strategy (with long term results), one thing we know is that with one of our SEO Starter Packages you should see results within three months – which is why we provide a complementary SEO review  at that time. It's incredibly rewarding and gratifying to show our clients just what we've been able to achieve, even in this comparatively short space of time.
Get in touch today to request your free SEO Snapshot (review) from Australia's #1 SEO specialists, and take the first step towards putting your website to work. Remember, the sooner you get started, the sooner you'll see results!