As a small business or sole trader, you may feel overwhelmed by the thought of Search Engine Optimisation (SEO). If only there was such a thing as small business SEO training!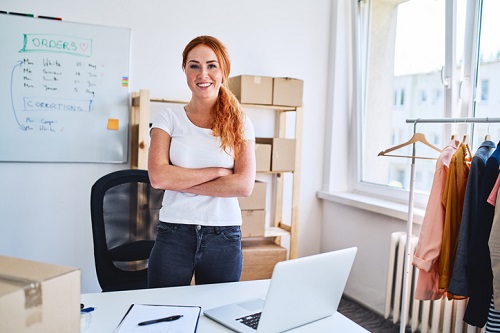 You have a website, and you know you "should" be doing something about SEO but …
You don't really understand what it is;
You're not sure what to do;
and surely only big companies can afford to work with an SEO agency?!
When you're running your own business, often you find yourself doing everything, from marketing to packing orders. The one exception might be finding a trusted accountant or book keeper to help with that side of things.
The good news is that here at Front Page SEO, we understand that every business needs to be easy to find in Google – and not just the big ones.
If your SEO is working well, you will have leads finding your business online and constantly flowing into your sales pipeline.
But if it's not … your competitors are getting all the clicks + clients, while you miss out!
We particularly love to help sole traders and small business owners to harness the power of SEO, and discover the amazing difference it can make to their bottom line!
SEO for Small Business: Some Resources
Here are just some of the services and resources we provide to small business owners, wanting to gain more customers through organic search results:
"What Every Business Owner Should Know about SEO (regardless of whether you want to DIY or outsource) – while the title is long, our free e-guide is only 10 pages – snack-sized and perfect for busy business owners! It's packed with information to help you understand this important aspect of marketing (click on the cover below to download your copy).

Small Business SEO Training – our founder Janet Camilleri is frequently presenting at business groups and networks, or running workshops either in-person or online (contact janet@frontpageseo.com.au if you're interested in booking an amazing and engaging speaker, on what is definitely the topic 'du jour'!).
The DIY SEO Headquarters  – Plus, we have also established a private membership group,  especially for all those sole traders and small business owners who have told us, "I know I need SEO but I just can't afford it!"
What is the DIY SEO HQ?
It's part SEO training, part membership, part mentoring, part community, part collaboration.
You will be guided by Australia's #1 SEO Specialist (Australian Enterprise Awards Winner 2020) to boost your own website's ranking in the search engines!
Upon joining, you will be granted access to the introductory module and the private Facebook group; then you're ready for the monthly online sessions and challenges! Modules have been designed so that you can join at any time – no more waiting for the next course to get underway, or having to take days away from your business to attend training.
You can find out all about it – including answers to some of your most frequently asked questions – on the DIY SEO HQ page here on the website.
We're truly excited about this innovative SEO program; none of the fluff, just the stuff you need to make it work for you.
It's all part of our ongoing commitment to equipping business owners to manage this aspect of their marketing with confidence – because at Front Page SEO, our business is helping your business succeed!
Janet came highly recommended by peers when I was needing help with SEO, and I can see why. Janet went above and beyond to share her vast knowledge about the web's in's and out's and backed it up with a documented list of what I needed and next steps. Invaluable.

Belinda Bicknell, Adminably VA, Melbourne.
Here are just some of the types of small businesses we've been able to help through either an SEO package or a DIY SEO HQ membership:
professional services such as a branding photographer, accountant, couples counsellor and a local business coach;
various tradies – pest control, carpenters, security screen installers
home-based creators of dog treats and art prints for your home.