Adding Keywords to a Webpage
---
Adding Keywords to a Webpage
Once people learn that we are  SEO Consultants and copywriters, they will often ask us for the insider secrets on adding keywords to a webpage.
There are a number of ways you can signal to Google (or Bing and all the other search engines), just what your webpage is about – and that's through the strategic use of keywords.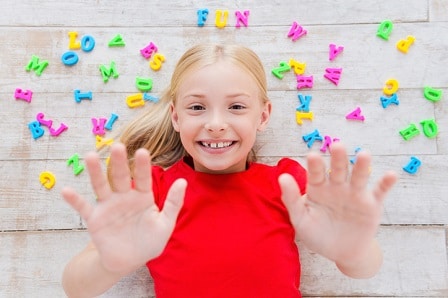 Tips for Adding Keywords to a Webpage
Let us share the process with you, using this exact webpage as an example to show you the best places for adding keywords.
Is your keyword (remember, a keyword is usually more than one word!) in the page title? For instance, after careful research, we decided that the phrase we wanted to target in this post was "adding keywords to a webpage" – and that's how we came up with the title.
Is it in the URL? Take a look in the address bar at the top of this page and you will see that the URL is: https://frontpageseo.com.au/adding-keywords-to-a-webpage. (CAUTION: This tip only applies if it is a brand new webpage. If it's already been published, leave it alone!)
Have you used your keyword in a heading on your webpage? Take a look at the heading above these dot points. See what we did there?!
Does your keyword appear at least once in the actual text? As a general rule, it's best to make sure your keyword appears close to the start of your webpage, rather than burying it down the bottom. But – and here's the catch – can you do it in a way that looks natural?! Oh, and don't over-use your keyword either! That's a technique called "keyword stuffing" which might have worked once upon a time, but not any more. (For those on WordPress using the Yoast SEO plugin – don't obsess over getting all those traffic lights to go green, as this strays into keyword stuffing territory!)
Would it make sense to bold your keyword? (Not essential, but worth considering – I've included my keyword in the first sentence, which is bolded in accordance to my style manual).
Is your keyword in the meta title?
Have you used the keyword in the alternative text section on any images you have used? (The alternative text is what comes up on the webpage if for some reason the actual image cannot be retrieved). If you right click on the image in this post, and then click "save as", you should be able to see the alternative text we have used (but don't save it – it's copyright!).
However, adding keywords to your webpage is only the tip of the iceberg when it comes to search engine optimisation.
There is a lot more that can be done to help boost your website in the search engine results. For example:
it's a good idea to research your potential keyword, to find out how often people actually search for it – and how much competition there is (what other pages already ranking for it), or if another keyword would be a better choice.
improving the load speed of your website.
making sure it is easy to navigate.
getting backlinks from other sites.
If all this talk of keywords seems too much, then you are best off getting an SEO expert to take care of it for you. Of course, we're hoping you'll come to us for help 😉 – and we think you'll be pleasantly surprised by our affordable SEO packages, that will bring you long term results.
Contact us today, to find out more or check out some of my SEO success stories!