3 Ways to Make Your Website Stickier
---
3 Ways to Make Your Website Stickier
Shock, Horror! Did you know that the aim of SEO is not (just) to rank well in Google and Co?!
There's no point to appearing on the front page of Google – unless when users are searching online and scanning the results, the item they click on is YOURS.
But even that's not the true indicator of the success of your SEO!
What you really want is for that visitor to stick around and actually convert (ie sign up, follow you on social media, call you, book an appointment, fill out your contact form, or buy the thing).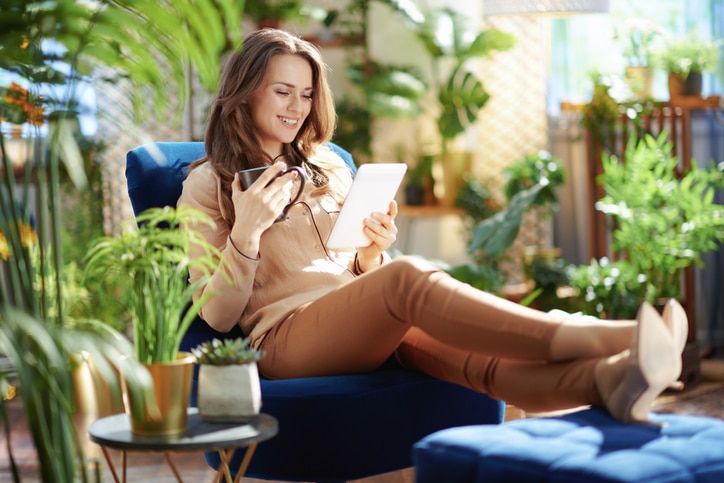 How to Increase Dwell Time – and Why it's Important
Once you've actually got someone on your website, you have only a few seconds to capture their attention or they will move on!
The duration of a website visit is known as "dwell time", and there is a lot of debate among SEO professionals about whether a longer dwell time is a positive ranking signal to Google.
One of the other search engines (though nowhere near as popular) – Bing – has said in the past that dwell time does help them to understand which content is worth promoting.
Regardless, the longer somebody is on your website, the more they are interested in what you have to offer – and the more likely they are to convert.
So how do you get them to linger longer?
Here are three ways to make your website 'stickier':
1 – Does your website have a search bar?
There is nothing more frustrating than a site that doesn't have a search bar!
Ideally, it should be on every page or, at a minimum, on your home page.
If a visitor to your website can't find the information they are looking for easily, then they will very quickly click on to the next website.
A search bar allows them to more easily pinpoint the information they want, so they can then click through to the relevant pages on your website – increasing their dwell time.
Visitors are also more likely to return to your website if they find it useful. Remember, a positive experience is always the name of the game.
2 – Create a Custom 404 page
A 404 page is what your visitors see when they try to access a page on your website that doesn't actually exist. This can sometimes happen if you remove a page, or if your visitor mistypes an address. Usually, they will see a generic 404 page that says "Oops! That page can't be found" or something equally boring!
However, if you create a custom 404 page, it gives you a chance to keep your visitor's attention a little longer. Your custom page could include:
A sincere sorry message explaining that the page either no longer exists or has been moved;
A suggestion of two or three (hyperlinked) pages that the visitor could go to instead;
Your search bar, along with a suggestion to try searching the site for what they need.
3 – Internal links
An internal link is when you link to another page of content within your own website – and these are great for boosting your SEO. This is because internal links:
Help Google understand the structure of your website and which pages you think are the most important;
Help your visitors navigate your website and keep them there for longer, because relevant information is just a click away.
If you are on WordPress, you could consider installing a 'related pages' plugin, which will automatically allow you to show related content at the bottom of your page – yet another way to encourage your visitors to digest more of your content.
These are just a few of the ways to increase dwell time, and improve the chances of your website ranking more highly in Google and Co – however we are really only touching the tip of the iceberg!
If you think that these ideas might be of benefit to your business, but aren't really sure how to get started, then why not contact us at Front Page SEO for a free chat and we can get you heading up the rankings to SEO (and business) success.